African Miss University of the World 2023: The 20 Finalists of the Miss CAN at the Social Security Institution
On the 31st of August, the Director General of the NSIF granted an audience to a delegation of candidates from the 4th edition of the prestigious "African Miss University of the World" beauty contest at the Conference Room of the Board of Directors.
The delegation, made up of 20 Misses representing 17 African countries and led by Ms Beatrice DOUDOU LOUM LE BOUBA, President of the organising committee for the event, arrived at the Institution's Head Office in a convivial atmosphere. The aim of the meeting was for the delegation to find out about the NSIF's missions and its far-sighted management style, which is the pride of Cameroon and Africa.
After the usual pleasantries, Noël Alain Olivier Mekulu Mvondo Akame presented the services offered by the Institution for which he is in charge, as well as the innovations made within the Institution that have earned it the top ranking in Africa by the International Social Security Association (ISSA): "We are trying to be part of what we call the continuous improvement of the quality of our service and our performance. We are fortunate and honoured to be the Social Security Fund in Africa that has won the most international awards from the ISSA, and we hope to retain this position for a long time to come".
As a manager, the Director General gave a great deal of advice to the girls, most of whom are students of famed Higher Institutions of Learning and company directors: "Every day, you have to innovate, you have to satisfy clients, employers, and social insured persons. If I have one piece of advice to give to entrepreneurs, and I know that this is the theme of this competition, it's to get involved in this principle of continuous improvement. You don't improve just once or achieve performance just once. You have to innovate every day, looking for the smallest details that can improve things...».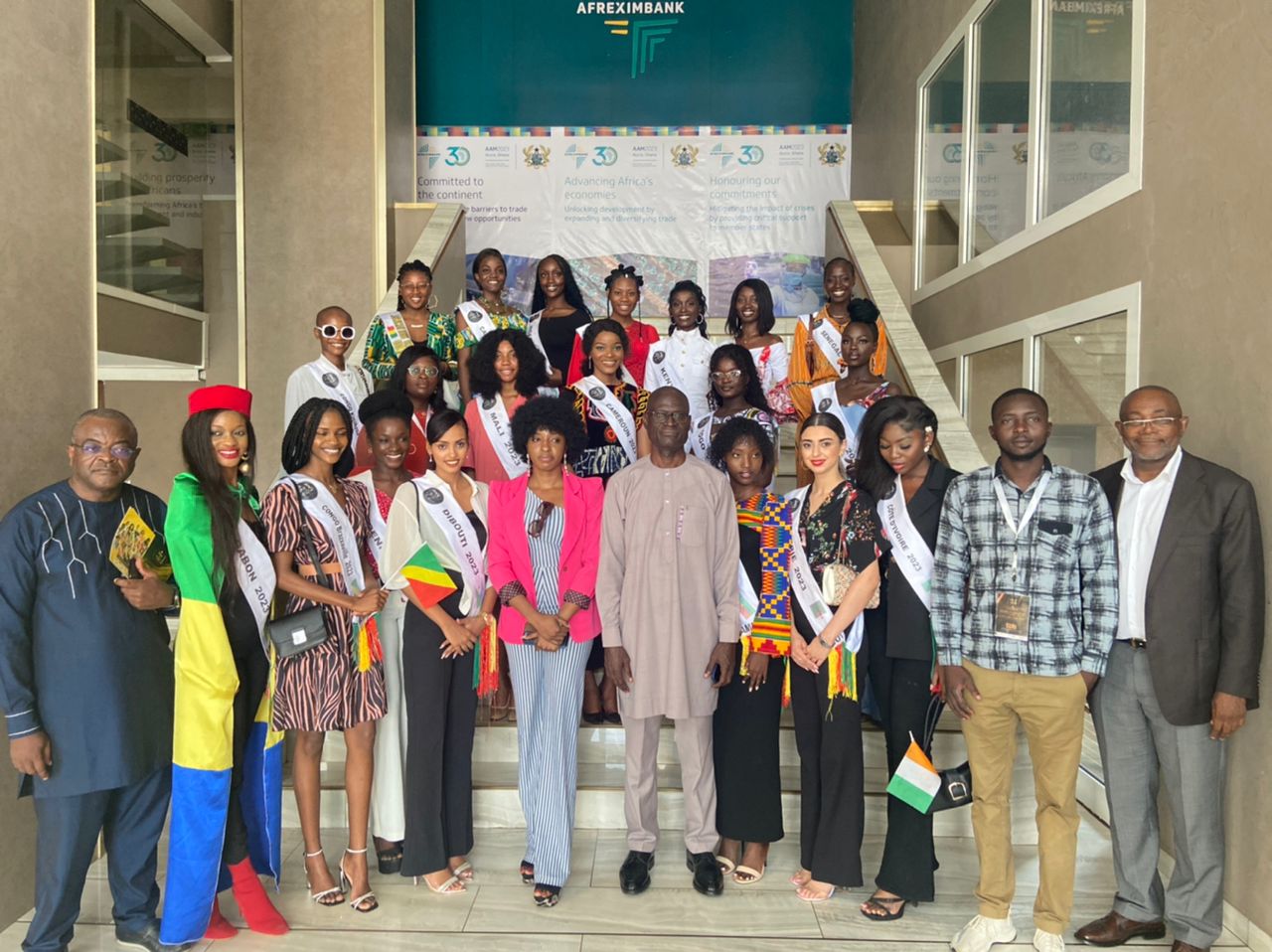 Finally, Noël Alain Olivier Mekulu Mvondo Akame linked the NSIF and culture. The NSIF supports cultural activities by promoting African authors and literary and artistic works.
The interview, which lasted around two hours, was beneficial for the Misses and provided a wealth of information on the social security administration in Cameroon. At the end of the interview, the Director General received invitations for the NSIF to attend the grand finale of this competition, to be held on 09 September 2023 at the Best Western Hotel in Douala.
cnps.cameroun
News
Hits: 540
---