Women's Week: Let's register our domestic staff
cnps.cameroun Hits: 1713
This is the purpose of the sensitisation campaign conducted by the women of the National Social Insurance Fund (NSIF) on Thursday, 3 March 2022 in some Ministries in Yaounde.
 "If women are able to go about their daily activities peacefully, it is because they have housekeepers who care for their children, homes, cook meals and other household chores. Unfortunately, the latter will never know what it is to have social protection unless potential employers of domestic staff are well informed on the need to register their domestic staff", editor's note.
This is why the female staff of the NSIF decided to carry out a sensitisation campaign for the affiliation of domestic employees at the NSIF (nannies, housekeepers, gardeners, drivers, laundry workers, etc.). This activity is part of the commemoration of the International Women's Rights Day. The theme chosen for this 37th edition: "Gender equality today for a sustainable tomorrow", prompts us to question ourselves. How can we claim equality when we, ourselves consciously maintain social inequalities in our homes?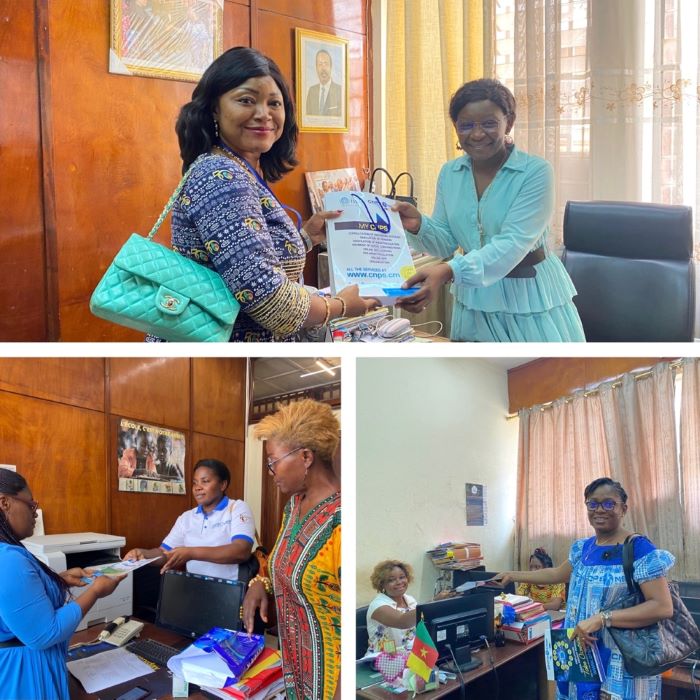 The campaign began in the Ministries of Social Affairs (MINAS) and Promotion of Women and the Family (MINPROFF). The women of the said ministries were receptive to the subject and did not hesitate to ask questions. Thus, they were able to realise that by registering and paying the social contributions of their domestic workers to the NSIF, entitles them to social security coverage in the same way as other workers in the formal sectors. Moreover, there are many advantages, including the payment of family benefits, care of female employees on maternity leave, care in case of industrial accident and the payment of an old-age pension upon retirement.
 Registration forms were handed out immediately, and the online registration procedure, which is simple, fast and without stress of having to go to any NSIF Centre on www.cnps.cm was publicised.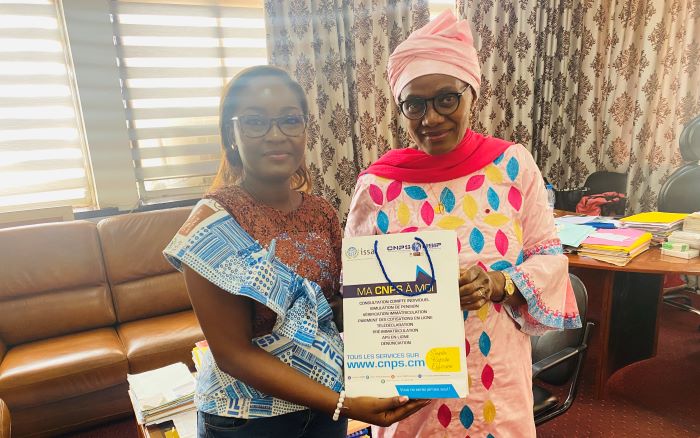 An initiative welcomed by the MINPROFF, Marie-Thérèse ABENA Ondoua "The affiliation of domestic staff is a good initiative, I really urge women to adhere to this initiative, in order to improve the living conditions of this staff who render us many services".
 In any case, social protection is not a favour. It is a human right, a worker's right.
---