NSIF–CNRPH: Together For A Better Social Assistance
cnps.cameroun Hits: 1760
The partnership agreement was signed on Wednesday, the 7th of September 2022 by the Top Management of both institutions in the Conference Room of the Board of Directors of the NSIF.
The National Social Insurance Fund and the Cardinal Paul Emile Leger Centre for the Rehabilitation of Persons with Disabilities (CNRPH), have decided to work together for the interest of social insured persons and disadvantaged social groups. The partnership agreement, which was sealed in the presence of the Top Managers of both Institutions, aims to open up access to medical and paramedical care for social insured persons referred by the NSIF, to psychosocial care, and to the manufacture of walking assistance devices currently offered by the CNRPH.
 For Dr. Alexandre Manga, Director General of CNRPH, this partnership is: "The translation of a common will of the Top Management in the promotion of workers' rights and also of their social protection", he said. In return, this win-win partnership agreement will allow the Centre, among other things, to progressively clear its social debt with the NSIF in compensation for the services offered, in order to progressively regularise the rights of its workers.
 Furthermore, Noël Alain Olivier Mekulu Mvondo Akame, Director General of the NSIF, said: "We have clearly envisaged a profound partnership. It is a specific concern for the NSIF, to support the children of disabled parents who are in school by becoming a client for their income-generating activities, given that the Centre houses a number of these disabled people who have skills in carpentry and other crafts for their social integration".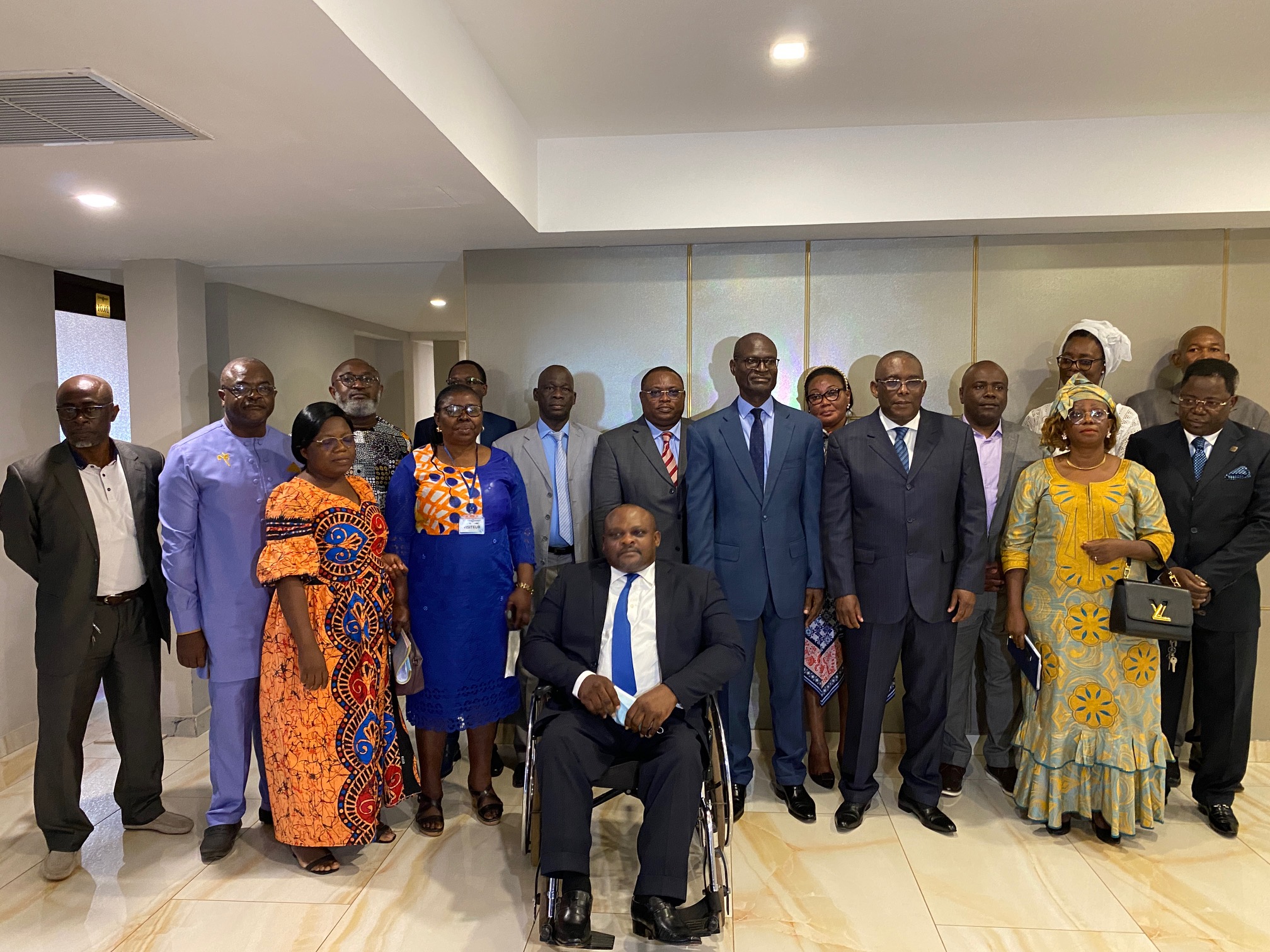 In any case, this union between the two institutions, which is singularly focused on improving the living conditions of the population, will further contribute to the expansion of the care offered to the social targets of the NSIF, in accordance with the standards and requirements of medical ethics.
Wishing this new and promising partnership well.
---