The NSIF in concert with music of the armed forces
cnps.cameroun Hits: 816
The National Social Insurance Fund (NSIF) took part in the music concert organised by the Directorate of Sports, Cultural and Artistic Activities of the Ministry of Defence. The event marking the International Music Day held at the Yaounde Multipurpose Sports Complex on the 21st of June 2022.
The 40th edition of the International Music Day had a special celebration in Cameroon. It was under the theme "Army and Nation together for peace building and social development" that the Secretary of State to the Minister of Defence, in charge of the National Gendarmerie opened the festivities. The NSIF was represented at this event by Mr Souaibou Bagoura, Technical Director; assisted by other officials of the Institution.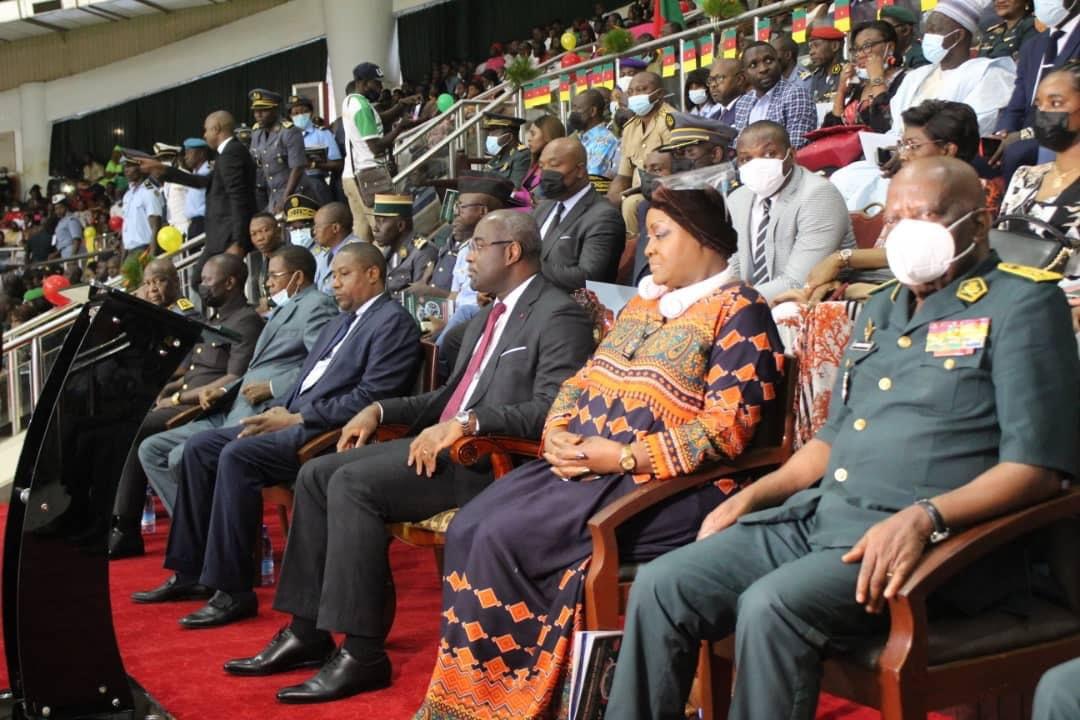 A special focus on the dynamics of support for the wounded and victims of war. Sensitive to the unfailing sacrifice of our defence and security forces, the NSIF did not hesitate to provide assistance to our valiant soldiers. So, wheelchairs and other hearing aids were handed out. Other State and private structures also brought their support. The concert was very lively, with the army, the National Gendarmerie and the Police all performing on stage.
The famous music group "Zangalewa", made up of soldiers and gendarmes, drew loud cheers from the large crowd of people who came to celebrate with army. The constant heartbeat of the NSIF, a citizen company at the heart of social issues, has been awarded. A certificate of donation and a letter of congratulations were given to the NSIF for its social action in favour of our brave soldiers wounded and victims of war.
With overwhelming generosity, the NSIF proved to be a virtuoso of peace in the midst of the Army-Nation symphony on this International Music Day.
---